When deciding to remodel, you have to research living room flooring ideas.
While not a standard remodeling project, as flooring can last upwards of 30 years, when you do replace it, you want to get it right.
Choosing the right living room floor for your house and budget isn't an exact science, but we've included enough information here for you to make a good decision.
Take a look!
Types of Flooring
When you're remodeling your living room, you can choose one of three different types of flooring: tile, wood, or carpet.
Hardwood is a good choice for for a classic, warm look. Hardwood can be sanded down and refinished, which make them, although pricey, hold their value. You can choose either solid or engineered hardwood.
Laminate is more scratch-resistant, and can give you the look of wood while being less expensive to install.
Tile, whether ceramic, porcelain, or stone, is waterproof, low maintenance, easy to install, and easy to clean. Hard to go wrong with tile.
Finally, carpet is a great option for living rooms. Quiet, soft, and warm, this type of flooring makes your living room feel "lived in." It may or may not be the best option, though, if you're looking to install a home theater system – carpet will tend to dampen the sound.
Let's go a little more in depth on each type of flooring.
Hardwood
Solid hardwood is the best type of flooring you can get. It holds its value, because instead of requiring replacement, it simply requires a sanding and refinishing periodically.
In fact, hardwood floors actually add value to your house.
Additionally, hardwood floors are easy to clean and hypoallergenic.
Engineered hardwood shares similar characteristics with solid hardwood, except it expands and contracts less than solid hardwood. This means it can be used all over the house, because after sitting for a year or two, the floorboards won't bend or warp.
Engineered hardwood may be installed on concrete, and is easier to install than solid hardwood, while still giving a range of colors and finishes.
Laminate
Laminate is a good option for your living room floor because of its low-cost, low-maintenance, and easy installation.
Click-installation makes this an easy DIY project, and allows installation on any floor. Unlike tile or hardwood, laminate flooring won't fade due to UV light.
With regard to style, you can purchase laminate in several different styles, including oak, bamboo, and mahogany. For a fraction of the cost, you can get a floor that looks like hardwood!
Tile
While not the most popular for living room floors, tile can be a good choice if you live in a very hot or humid climate.
Popular for its waterproof characteristics and low maintenance, tile can also be a valuable addition to your house.
Using natural stone tile can add value to your home, just like hardwood can. Repairs are easy as well, because you simply have to replace the broken tile.
Decorating a tiled living room is easy: simply purchase a rug to place in the center of the room!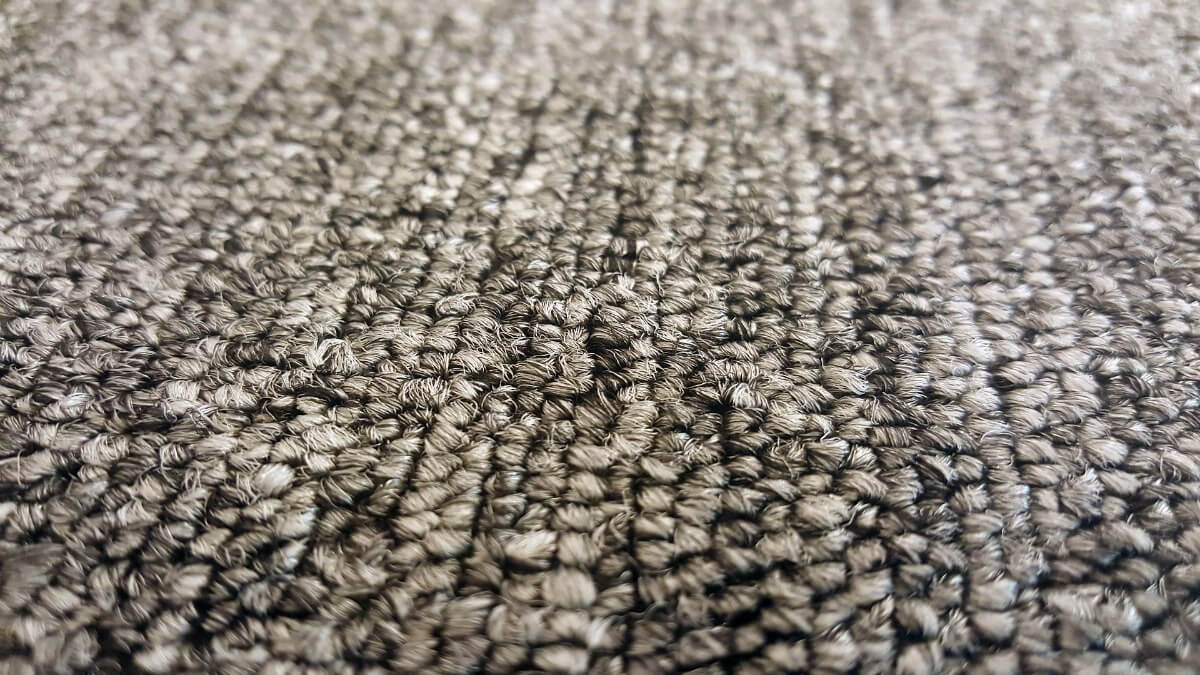 Carpet
Aside from being the quietest and the most comfortable option, carpet also acts as an insulant, and can even lower your energy bills.
Carpet can also provide a cushion for fall-prone residents of your home (toddlers and seniors), as well as a comfy floor for walking around in your bare feet.
If you have an eye for design, carpet could also be the best option for you, because it easily masks uneven floors and uneven walls.
The style options carpet provides make it a good choice for home decorators as well.
Conclusion
Still have questions about types of living room flooring options? Don't worry.
Close your browser, pick up the phone, and call your contractor, and tell him exactly what you want.
Sound easy enough? We're happy to help.