With the real estate market still stagnating, many are wondering if home remodeling in Leesburg, VA is a good idea. The logic goes like this: If you're not planning to move anytime soon, why would you invest to add value to your home, especially in a down market. Besides the obvious fact that certain home improvements can make your life easier, there are a lot of minor fixes that can deliver a great return on investment.
With that in mind, here's why should consider home remodeling in Leesburg, VA.
3 Main Benefits of Home Remodeling in Leesburg, VA
Maximize Your Property Value
One of the first and most obvious benefits of a home remodeling project is the effect it has on your property value. Purchasing a home is a major investment and, for most people, it will be the most important investments they'll make in their life. Something that's so valuable needs to be taken care of and properly maintained. Otherwise, it might depreciate in time.
Doing certain upgrades, such as remodeling the kitchen, adding a sunroom, replacing the
windows, or adding a second floor could make your home more comfortable, efficient, and modern. When it comes time to sell your house, it will be easier to get the price you want due to these remodeling projects.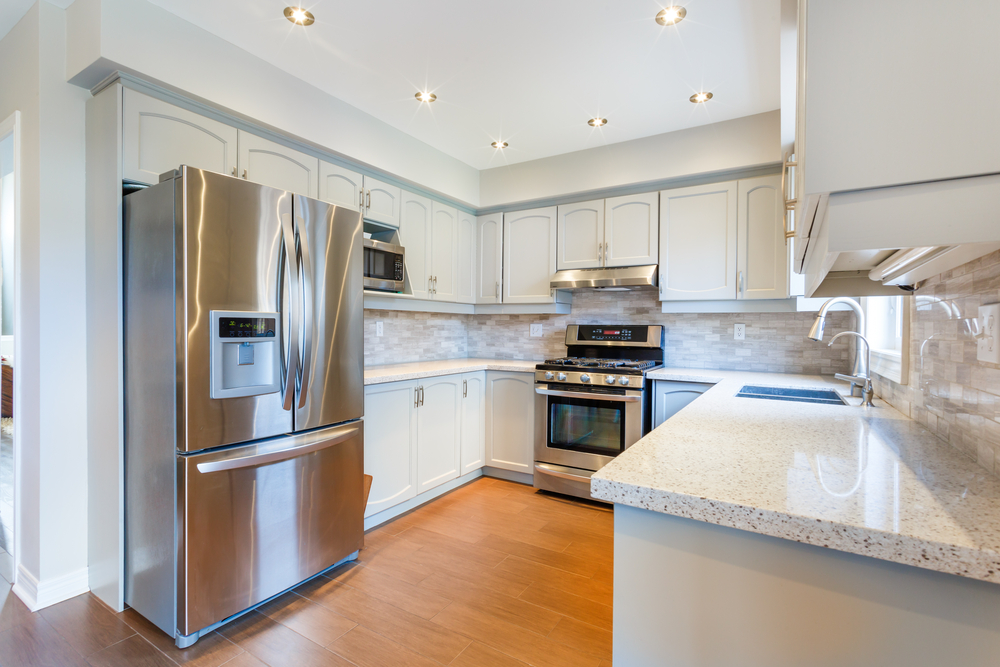 Improve the Comfort and Functionality of Your House
Home remodeling will not only maximize the value of your property but also improve the comfort and livability of your house. A kitchen upgrade, for instance, will help you create a common space you can enjoy with your family every night during dinner. By adding better lighting and new appliances, you can turn the bathroom into a more appealing room for everyone who enters it.
Another great benefit of home remodeling is the reduced cost of energy and maintenance. The simple act of replacing old windows can reduce energy costs by 20%. Not to mention the number of issues remodeling could bring to light that you would have never found otherwise and that would have cost you immensely.
Remodeling Projects That Add Value to Your Home
A new door might not sound like the sexiest improvement you could do to your home, but it's one of the savviest regarding return on investment. Reports have shown that homeowners who install a new front door can expect to recoup about 97% of their investment when the home sells.
Home buyers pay close attention to the exterior of a house. If they don't like how it looks on the outside, they assume that the interior is just as bad.
Besides improving your home's curb appeal, a new front door can also provide improved security and energy saving through better insulation.
A sunroom is a fantastic addition to any home. Simple and versatile, these rooms let you enjoy the sunlight and bring the feeling of the outdoors, inside. Although building a sunroom requires a big investment (you'll need to buy insulated windows, an HVAC system, and energy efficient door,) experts estimate that you can recoup anywhere from 50% to 80% of your investment.
The kitchen is the heart of the home. Most probably, that's the main reason a kitchen update is an investment that pays off most of the times. According to studies, you can expect to get anywhere from 60% to 120% of your initial investment. However, it's important to keep a clean and classic design and stay away from bold choices. Also, don't make your kitchen too extravagant or more elegant than the rest of the house.
The Value of Leesburg Homes Will Increase
Leesburg home value has gone up to 1.8% in just one year, and realtors expect to see a 2.3% increase within the next year. That's because Leesburg is located 45 miles northwest of Washington, D.C. and more and more commuters are willing to pay big bucks to live here and commute to D.C.
That being said, it's fairly obvious that home remodeling in Leesburg, VA is a clever investment that will provide a big return.